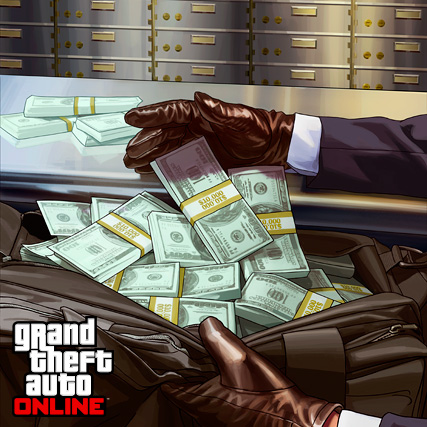 As everyone is aware, the launch of GTA Online did not go as smoothly as we all hoped, thankfully though, Rockstar have been working around the clock to get all the issues straightened out. After three patches, things seem to be looking much, much better now, but by no means flawless.
 
Today, Rockstar have announced that they will be giving everyone who has played GTA Online this month a free GTA$ 500,000 bonus to their account, as an apology for not being able to handle the sheer popularity of the game. To maintain some sort of balance in the game with this huge injection of cash to everyone, Rockstar will be making two deposits of GTA$ 250,000 spread over a couple of weeks. There will also be a fourth patch released to facilitate the receipt of these additional funds, as well as to fix a few remaining connectivity issues.
 
You must play or have played Grand Theft Auto Online at any time during the month of October 2013 in order to qualify for the GTA$ 500,000 deposit in your in-game bank account.
Players will first have to install a forthcoming GTAV title update which we expect to happen next week. That title update (1.04) is expected to fix the remaining instances of issues that have caused vehicle purchase loss and will also enable the functionality through which we'll be providing this GTA$ stimulus cash to players.
We will announce at the Rockstar Newswire when each deposit is made.
Each of the two GTA$ 250,000 deposits will be made by Rockstar and should automatically appear in the in-game GTA Online bank accounts of eligible players. Beyond downloading the forthcoming title update mentioned above, there should not be any additional special action required by eligible players to redeem. 
Full details on the Newswire.