Rockstar have finally released the free iFruit app for Android today. The delayed release comes 6 weeks after its iOS counterpart, and unsurprisingly because of this many fans are still angry and are venting their frustration with negative reviews. Many simply can't understand what has taken so long, saying the app is clearly a port of the iOS app (for whatever reason it does appear that Rockstar chose to ignore Android guidelines - we see the iOS tab bar in the screenshots too). A number also appear to be frustrated by the app crashing on start up, but these kind of reviews are common among Android apps, and may not be entirely Rockstar's fault.
 
With many now having already finished the game, the iFruit app may offer little to no use now, with benefits such as training Chop somewhat pointless. Despite these criticisms, not everyone is unhappy. 5-star ratings are quickly coming in faster now and the rating is starting to look a little more healthy now. Remember you can also use the app to modify your cars in game, and get your personalised plate. You can also access the Social Club and stay up to date on LIfeInvader. iFruit is free on the Play Store and requires Android 3.0 or above, you'll also need around 250MB of free space on your device.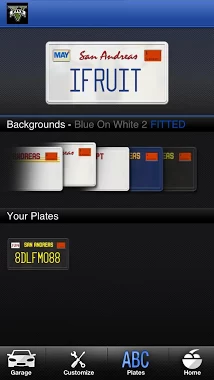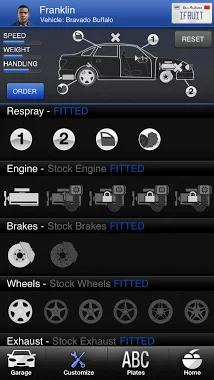 GTA V Themes for PS3 and Xbox 360
GTA V themes and avatars are now available to spice up your Xbox 360 Dashboard or PlayStation 3's XMB.
 
The PSN Premium Theme ($ 1.99) has a rotating selection of the game's official artwork, including the trio pictured above as well 13 additional selections featuring Michael, Franklin, Trevor and a few of their friends, family and acquaintances. PS3 fans can also now pick up any one of these 10 new PSN Avatars for $ 0.49/£0.21/€0.25 each.

Xbox 360 users can also theme their dashboard with background artwork of Blaine County, South Los Santos and Vinewood along with Friends slot vignettes of some notable locations like the Del Perro Pier, Paleto Forest and downtown Los Santos Ammu-Nation. This Xbox 360 dashboard theme is available for $ 2.99.