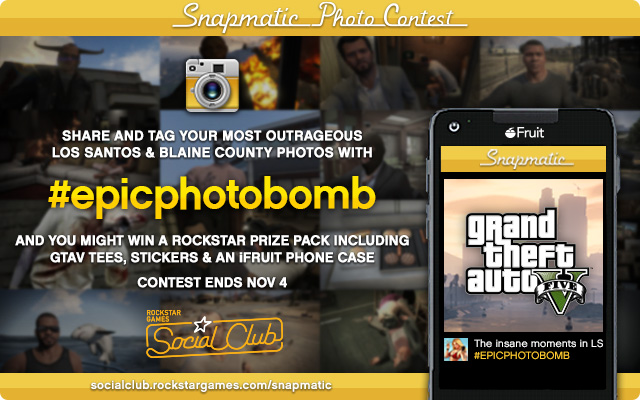 Rockstar have announced the first Snapmatic photo contest for GTAV, where you have a chance to win a Grand Theft Auto V prize pack that includes an iFruit phone case and phone decals plus an official GTAV tee and the sought-after Chop stash stuffed animal.
 
You have until Monday to get your entries in, Rockstar say they are looking for originality and inspiration, so be creative. All you need to do is tag any photos you want to enter with the #EpicPhotobomb hashtag, which you can do on the Social Club website. For full details on how to enter see the Newswire post.
 
Snapmatic photo-sharing from your in-game iFruit phone in GTAV and GTA Online makes it a cinch to snap and share that picturesque view from the peak of Mount Chiliad, the fifty car pile-up you engineered on the road to Fort Zancudo or that wild fistfight you stumbled into between Piswasser'ed derelicts at the local 24-7. Of course, all it takes is the work of one photobomber to drastically alter the outcome of whatever you were trying to capture - this shark interrupting Franklin's peaceful moment at sea being the perfect example.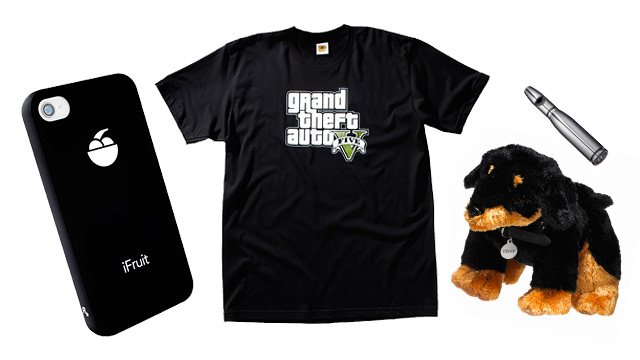 Contest is void in certain countries and where prohibited. See www.rockstargames.com/socialclub/events for official rules and eligibility details.