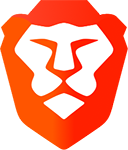 Want to browse the internet without ads, protect your privacy,
and
get paid for doing so?
Use
Brave Browser
.
By
Chris
|
27th Feb 2015 at 18:19 GMT in GTA V
|
After annoying everyone by delaying the PC version of GTAV once again, Rockstar are cheering us up by showing off some gorgeous new screenshots of the game to keep your appetite whet. Check these beautiful 4K shots out:
 
You can see all the previously released 4K resolution shots in our GTAV PC Screenshots gallery.
Browse more Website pages