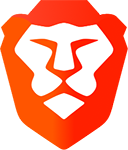 Want to browse the internet without ads, protect your privacy,
and
get paid for doing so?
Use
Brave Browser
.
By
Chris
|
27th Mar 2015 at 17:06 GMT in GTA V
|
Rockstar have just released 15 new high-res 4K screenshots of the PC version of Grand Theft Auto V. The game is thankfully still on track for release on the 14th April, and an official trailer is due out next week. Click the thumbnails below to see the screenshots in their full 4K glory.
 

See more GTA V PC Screenshots
Browse more Website pages