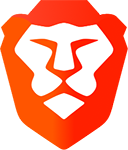 Want to browse the internet without ads, protect your privacy,
and
get paid for doing so?
Use
Brave Browser
.
By
Chris
|
10th Sep 2005 at 13:06 GMT in GTA III
|

If you're on the Rockstar mailing list you will have noticed after the Liberty City Stories announcement there was a small paragraph about the Limited Edition GTA3 Kubrick Sets now available at the Rockstar Warehouse, along with some new apparel. There's only 3000 of these sets worldwide, and the R* Warehouse only has 50, so if you want them you better act quick.
We are proud to announce the release of the Grand Theft Auto 3 Kubrick figure collection - a limited-edition box set

brought to you by Rockstar Games and Medicom Toy Corporation featuring all your favorite Liberty City stars of

high and low society: 8-Ball, Misty, Donald Love, Salvatore Leone and of course the strong and silent protagonist.

Stock at the Rockstar Warehouse is limited to only 50 pieces! So get in there and cop yours post-haste.

Also available at the Warehouse is an all-new fall collection of Rockstar apparel -

including the Rockstar painter's cap, the polo (in men's and women's sizes), wave tee, and solid tee.

Fully stocked up, right now, at www.rockstargames.com/warehouse
Browse more Website pages