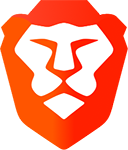 Want to browse the internet without ads, protect your privacy,
and
get paid for doing so?
Use
Brave Browser
.
By
Adriaan
|
21st Sep 2005 at 12:18 GMT in Liberty City Stories
|
Rockstar have sent us the 8 new screenshots recently shown in an IGN preview of Liberty City Stories, these are all crystal clear unwatermarked screenshots which we've added to our screenshots page
View the rest on our LCS screenshots page.
Browse more Website pages