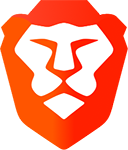 Want to browse the internet without ads, protect your privacy,
and
get paid for doing so?
Use
Brave Browser
.
By
Chris
|
24th Sep 2005 at 11:00 GMT in Liberty City Stories
|
Another huge gaming website, GameSpy, have put up a preview focusing on transport and getting around Liberty City. They also have some very nice screenshots of ferries and notable places in the city.
We'll most likely have all the unwatermarked screenshots later this week for you.
Browse more Website pages