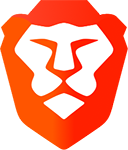 Want to browse the internet without ads, protect your privacy,
and
get paid for doing so?
Use
Brave Browser
.
By
Adriaan
|
13th Nov 2005 at 11:04 GMT in Liberty City Stories
|

This morning I received an email from Tash who created a nice hidden package guide for Liberty City Stories. Not only does he explain how to get each package, but he has also posted screenshots with it to show its location on both the map and in the game. This guide is currently a work in progress, but when it's done it should look great. Thumbs up Tash!
Browse more Website pages