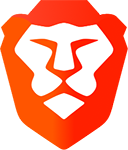 Want to browse the internet without ads, protect your privacy,
and
get paid for doing so?
Use
Brave Browser
.
By
Chris
|
28th Nov 2005 at 20:28 GMT in Liberty City Stories
|
Edison Carter has somehow found a way of hacking Liberty City Stories. Quite how he has managed this remains a mystery but nevertheless it's a nice little program he's made.
Edison explains how to use the device on his website:
I implemented a few basic cheats to start with. There's much more to come!

US/Canada version for firmware 2.0 and 2.01 only

Unzip the archive to your memory card so the files go in PSP/SAVEDATA/ULUS10041S0. This replaces the first save on the card.

To start CheatDevice, simply load it like a saved game. Do not load CheatDevice again when it's already running! Your game will probably crash! If you need to load again, press L1+R1+UP to unload CheatDevice from memory first.

You're supposed to be able to load another game save while CheatDevice is running, but it sometimes crashes. At least you can load the CheatDevice save and play around in there. For me at least, I can load another game save once after loading CheatDevice, then if I need to load again, I press L1+R1+UP to unload it, then load it again.

Some of the spawn choices like FERRY, AEROPL, and HELI will crash the game.

Disclaimer: THIS CAN CRASH YOUR GAME, SO USE IT AT YOUR OWN RISK. Don't use this for doing missions or when you're planning to save your game.
Download CheatDevice 0.1, which is only for US/Canadian PSP's with 2.0 or 2.01 firmware.
Edison Carter's Site: MaxBot
Browse more Website pages