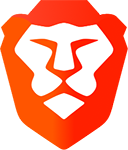 Want to browse the internet without ads, protect your privacy,
and
get paid for doing so?
Use
Brave Browser
.
By
Switch Designs
|
28th Feb 2006 at 17:24 GMT in San Andreas
|
This Mod will change your Gimp suit into a Venom suit.
To make this mod more fun use the cheat Kangaroo (for super jump) and the cheat IAVENJQ (for super punch) and Venom will now seem more like himself!
Browse more Website pages