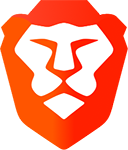 Want to browse the internet without ads, protect your privacy,
and
get paid for doing so?
Use
Brave Browser
.
By
Switch Designs
|
22nd Mar 2006 at 07:41 GMT in San Andreas
|
This San Andreas Mod will change your Micro Uzi into the Uzi from the 2006 hit movie Ultraviolet.
Download the mod here.
Here are some more in game shots.
And if you have not seen this cool movie yet I have also included some movie shots that show the Uzi in the movie and as it turns out most of these make great PSP wallpapers too.
I also made a very small video showing CJ hitting someone with the uzis blade and knocking them down before shooting them you can see the video here. 413kb wmv ^.^
Browse more Website pages