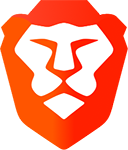 Want to browse the internet without ads, protect your privacy,
and
get paid for doing so?
Use
Brave Browser
.
By
Chris
|
12th May 2004 at 18:09 GMT in San Andreas
|
Finally the day is here where we have the first official screens
http://www.rockstargames.com/sanandreas/ has been updated with a nice new Flash intro and they've added the first few screenshots too!
I'm going to put up a page which will have the official screens as they are released so be patient and it will appear soon, oh and there's only 3 so far so don't get completely hyperactive
Screen 01: Shows a group of gangsta's pointing guns leaning out of ALL the car windows
Screen 02: A guy crounching down aiming a gun at us
Screen 03: Some guy riding a bicycle
View The Screenshots Page
Browse more Website pages