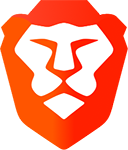 Want to browse the internet without ads, protect your privacy,
and
get paid for doing so?
Use
Brave Browser
.
By
Chris
|
17th May 2004 at 18:03 GMT in San Andreas
|
It's quite possible, Alex from GTANET emailed him and asked him whether or not he would return, in his reply, Lazlow stated this:
thanks for the email.

the answer to your question is simple.

i'll leave it at that.
So maybe he will, if the answer is simple then I take that to mean that he will return in San Andreas
Browse more Website pages