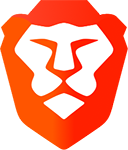 Want to browse the internet without ads, protect your privacy,
and
get paid for doing so?
Use
Brave Browser
.
By
Chris
|
23rd May 2004 at 01:24 GMT in General
|
I tweaked the layout slightly to reflect the red/orange colours of San Andreas.
I made a new logo and changed the layout of the news so it is easier to read (I think it is anyway)
If you are still seeing old pages/images then press Ctrl + F5 to force a refresh and you should see the updated page.
Hope you all like it!
Browse more Website pages