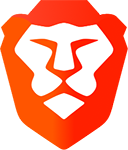 Want to browse the internet without ads, protect your privacy,
and
get paid for doing so?
Use
Brave Browser
.
By
Chris
|
27th Sep 2006 at 18:49 GMT in GTA IV
|
Microsoft have published a press release about the X06 event currently taking place in Barcelona, Spain. In it they talked about episodic content available on Xbox Live for various games, including Grand Theft Auto IV. Interestingly, the GTA IV episodes seem to be Xbox 360 exclusive. Sony have not yet released any details as to whether we'll be able to download content via PlayStation 3's download service, but even if they do, it seems it won't be the same as what will be on offer at Xbox Live.
Rockstar and Take-Two will provide Xbox 360 gamers with exclusive access to two epic downloadable episodes of Grand Theft Auto IV via Xbox Live, each with hours of new gameplay content, and available only on Xbox 360 just months after the release of the title.
Browse more Website pages