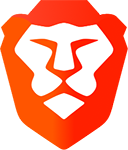 Want to browse the internet without ads, protect your privacy,
and
get paid for doing so?
Use
Brave Browser
.
By
Chris
|
6th Oct 2006 at 19:45 GMT in Vice City Stories
|
IGN have put up a new article with the title of "The Reinvention of Water Physics in Vice City Stories". As you might well have guessed from the self-explanitory title, the article focuses on the brand new water physics engine.
In addition to the article are three brand new screens, one of which shows us the slightly improved HUD, looking not too dissimilar from LCS or San Andreas'.
Links: IGN Article | Screens
Browse more Website pages