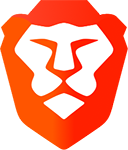 Want to browse the internet without ads, protect your privacy,
and
get paid for doing so?
Use
Brave Browser
.
By
Chris
|
9th Oct 2006 at 14:51 GMT in Vice City Stories
|
French gaming website Jeux Video have a brand new trailer for Vice City Stories called 'Jive Ride'. It shows the Vance brothers fighting gang members and performing drive-bys.
You can watch online at JeuxVideo.tv
Thanks to Dmac_91 for notifying me of this
Browse more Website pages