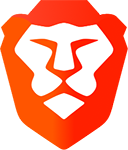 Want to browse the internet without ads, protect your privacy,
and
get paid for doing so?
Use
Brave Browser
.
By
Chris
|
16th Aug 2004 at 11:38 GMT in San Andreas
|
Thanks to Neil for notifying me of this. It seems later this week the first official trailer for San Andreas will be released according to EuroGamer.net
Grand Theft Auto: San Andreas is due for release on October 22nd. Check out the official trailer later this week, with more first-hand impressions and chats with Rockstar in the coming weeks.
So there you go, only a few days to wait until we get our first real glimpse of San Andreas in action
Browse more Website pages