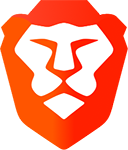 Want to browse the internet without ads, protect your privacy,
and
get paid for doing so?
Use
Brave Browser
.
By
Chris
|
11th Oct 2006 at 17:23 GMT in Vice City Stories
|
Computer and Video Games have published a brand new preview of Vice City Stories today. In it there is not much in the way of new details, however, there are some new screenshots.
Some of the screens have already been seen in magazines, but of course they weren't digital. Among the new images is a screenshot which is our first pictoral confirmation of hovercraft in the game. Information was spread a while ago with a literal translation from a German magazine regarding hovercrafts in VCS, though it wasn't clear whether it was down as fact or speculation - now we have pictures this is all irrelevant.
Link: C&VG Hands-on Preview
Browse more Website pages