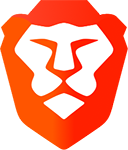 Want to browse the internet without ads, protect your privacy,
and
get paid for doing so?
Use
Brave Browser
.
By
Chris
|
16th Aug 2004 at 20:10 GMT in San Andreas
|
We have added the screenshots you saw in the Gamespot and IGN articles. Thanks to Richard Kruger for sending them out as soon as he could.
Check out the rest of them on our Screenshots Page. I will be redesigning this page shortly to speed up loading times and may add a slideshow type gallery or nicer viewing.
Browse more Website pages