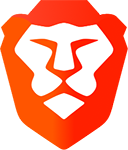 Want to browse the internet without ads, protect your privacy,
and
get paid for doing so?
Use
Brave Browser
.
By
Chris
|
19th Aug 2004 at 21:56 GMT in San Andreas
|
No big updates but Rockstar have made a minor update to the official website - http://www.rockstargames.com/sanandreas/
They have added 7 screenshots, however all of which we have seen before and are already on the screenshots page.
Browse more Website pages