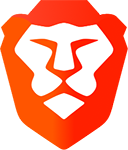 Want to browse the internet without ads, protect your privacy,
and
get paid for doing so?
Use
Brave Browser
.
By
Cryptecks
|
20th Aug 2004 at 01:29 GMT in San Andreas
|
On tonights "On the Spot," Gamespot's weekly live gaming show, Nancy Bueller announced that Rockstar has set the date for the Official Trailer to be released. That day is tomorrow, and we all will be waiting on the web for this priceless gem. So, stay tuned and we'll let everyone know when the trailer is released.
Browse more Website pages