Rockstar have just this minute updated the official Vice City Stories website. There is of course the third and final trailer titled In So Deep which features Phil Collins, 11 new screenshots, and sadly, no new information. The multiplayer page now contains all the official descriptions of each mode, we'll be updating our page accordingly later. The Music page has a sample listing of the soundtrack, with more details coming soon, one noticeable entry is the legendary Run DMC with "It's Like That". It's also worth noting that the soundtrack will soon be appearing on iTunes and Urge. The radio stations confirmed for the game are as follows: Flash FM, Fresh 105 FM, VRock, Paradise, Espantaso, Emotion 98.3, VCFL and Wave 103.
The only new information I could find other than this was that of a new amphibious car called the Splitz. You can see a screenshot of this in our screenshots gallery where I have uploaded all of the screenshots Rockstar have uploaded today. Bear in mind some of the 19 images uploaded are duplicates we have already seen, but 11 of them are brand new.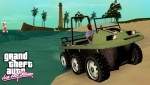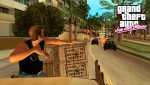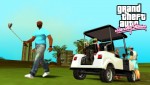 This latest update to the official site includes another discovered episode of Vice City's short-lived 1984 news channel, MeTV News - full up with the footage, images and sounds that defined the era. Also, be sure to check out the launch of the MULTIPLAYER section, which features an overview of all 10 modes available, as well as the debut of the MUSIC section, which contains a sample track listing (full track list coming soon).

And last but certainly not least - the launch of Official Trailer #3: "IN SO DEEP". Set to the tune of Phil Collins' "In the Air Tonight". Can you feel it?