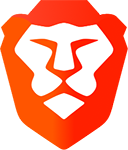 Want to browse the internet without ads, protect your privacy,
and
get paid for doing so?
Use
Brave Browser
.
By
Chris
|
27th Oct 2006 at 15:52 GMT in Liberty City Stories
|
It's been a long time since we've posted any news about this game, in fact our last post back in June was calling for your votes for the Golden Joystick Awards.
Well, that award ceremony happened today and is now all over. The event was not as successful as Rockstar might have hoped, though they did walk away with the Golden Joystick for Handheld Game of the Year which is quite an achievement.
Well done Rockstar!
Source: C&VG
Browse more Website pages