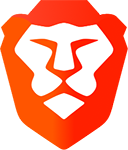 Want to browse the internet without ads, protect your privacy,
and
get paid for doing so?
Use
Brave Browser
.
By
Chris
|
21st Aug 2004 at 08:23 GMT in San Andreas
|
Well done Rockstar. They have updated the official website and its awesome, theres some high quality versions of the trailer, some news screens, maps and loads of new art.
Check it out - http://www.rockstargames.com/sanandreas
Later I will probably add the screens and videos to the site.
Browse more Website pages