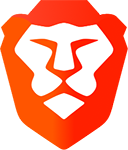 Want to browse the internet without ads, protect your privacy,
and
get paid for doing so?
Use
Brave Browser
.
By
Cryptecks
|
24th Aug 2004 at 01:38 GMT in San Andreas
|
Sitting in my inbox today I found a non-expected, but great email from someone calling themself tnk. This tnk said that he looked around at all of the rough map sketches that various magazines had drawn, and created his own, taking small ideas from all the others. Add to this the fact that the town of Blueberry is supposed to be situated in the center of the map. All of this together leads to the following, which I think is one of the best and most accurate fan map drawn on the new info released. Goto the Fanart page or just click the following image to see this map.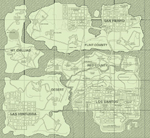 Submitted by tnk
Browse more Website pages