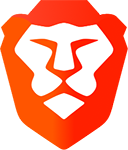 Want to browse the internet without ads, protect your privacy,
and
get paid for doing so?
Use
Brave Browser
.
By
Chris
|
31st Oct 2006 at 02:55 GMT in Vice City Stories
|
IGN have finally posted their review of Vice City Stories, giving the game 9 / 10. Of the negative points talked about in the review, all are ones mentioned by other websites. The hand to hand combat, weapon aiming, poor AI, lackluster missions etc. We've heard it all before, thankfully the review is a lot more positive and a lot more in depth (3 pages) than the other reviews we've seen. Being a Grand Theft Auto game itself actually brings up the review score according to IGN, though this is coupled with the inherent humour and excellent replayability. The overall fun factor now with the addition of helicopters and more vehicles, is another excellent trait of the game. Again there are a few new screens included in the review.
Links:
Browse more Website pages