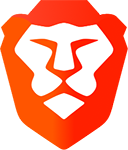 Want to browse the internet without ads, protect your privacy,
and
get paid for doing so?
Use
Brave Browser
.
By
Chris
|
27th Aug 2004 at 09:23 GMT in GTA Advance
|
Gamespot and Nintendo have confirmed the release date of Grand Theft Auto Advance.
Coincidentally it has the same release date as San Andreas - October 19th, Rockstar seem to be keeping quiet about this one like they did for a while with San Andreas. We'll have more info on it as we get it.
Link: Nintendo's Fall Schedule @ Gamespot
Browse more Website pages