Following the news of the release date of GTA Advance, Dale Massey has created some fake boxart for the game and it looks pretty good. He has even made a full version which you can print out and make the box for it.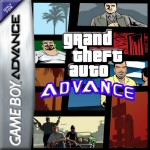 Click the thumbnail to see it in full
If you would like the whole box which you can cut out, Click here to get it, its already at the exact size so just print it out and cut it out.