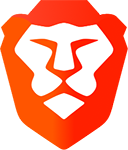 Want to browse the internet without ads, protect your privacy,
and
get paid for doing so?
Use
Brave Browser
.
By
Chris
|
15th Nov 2006 at 00:04 GMT in San Andreas
|
Rockstar Games has today announced a partnership agreement with Capcom Co., Ltd. to localize, publish and distribute the blockbuster title Grand Theft Auto: San Andreas for the PlayStation®2 computer entertainment system in Japan. The game is currently scheduled for release in the Japanese market in January 2007.
Japan has always been late getting localised GTA games compared to the rest of the world, GTA3 and Vice City were both released in the country almost 2 years after the rest of the world, San Andeas' January release pushes this gap to over 2 years. Some prefectures choose to ban the games, due to the belief that they promote violence and are harmful to today's youths. You may remember our previous stories of GTA3 getting banned in various prefectures, with retailers facing hefty fines if caught selling the game to under-18's.
Link: Take 2 Press Release
Browse more Website pages