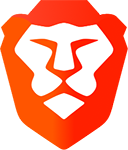 Want to browse the internet without ads, protect your privacy,
and
get paid for doing so?
Use
Brave Browser
.
By
Chris
|
11th Sep 2004 at 12:48 GMT in GTA Advance
|
According to this GamesRadar Article the release date for the GameBoy Advance version of Grand Theft Auto has also been held back a week. It says 'late October' but one would assume it would have the same release date as San Andreas.
As for the top-down GBA version of Grand Theft Auto, which was also due to be released on 22 October, this is now scheduled for "late October" so we wouldn't be surprised for that to also be put back to 29 October to coincide with San Andreas.
Browse more Website pages