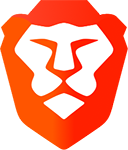 Want to browse the internet without ads, protect your privacy,
and
get paid for doing so?
Use
Brave Browser
.
By
Chris
|
8th Oct 2004 at 18:42 GMT in San Andreas
|
We had a few problems with the forums subdomain so I wasn't able to post any news but it's all fixed now so i'll post what didn't get posted.
An audio clip of Young Maylay was found on Audiostreet. It's around 1.8mbs and if you skip forward to around 1:18 you will hear Young Maylay's part, it gives you an idea on what you will hear from CJ in the game.
Click here to listen to Maylay
Browse more Website pages