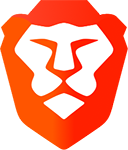 Want to browse the internet without ads, protect your privacy,
and
get paid for doing so?
Use
Brave Browser
.
By
Chris
|
9th Oct 2004 at 15:18 GMT in San Andreas
|
We have just received an email from R* saying this:
keep an eye on GameSpot and IGN this weekend. They will both be running stories which I think you will want to see.
so do keep an eye on them, we will have the screens from their previews as soon as possible, probably Sunday/Monday, unwatermarked
Browse more Website pages