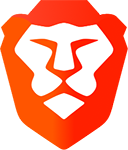 Want to browse the internet without ads, protect your privacy,
and
get paid for doing so?
Use
Brave Browser
.
By
Chris
|
9th Oct 2004 at 19:45 GMT in San Andreas
|
IGN have posted a huge preview on San Fierro after a long absense of any new information. It contains a whole load of new info and lots of new screenshots so check it out.
Links: Welcome to San Fierro, Screenshots
Browse more Website pages