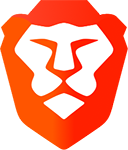 Want to browse the internet without ads, protect your privacy,
and
get paid for doing so?
Use
Brave Browser
.
By
Chris
|
13th Oct 2004 at 16:15 GMT in General
|
I would like to announce that the awesome Switch Designs has chosen to join The GTA Place.
After leaving GTAGaming, Switch received offers from loads of websites who wanted him but after careful consideration he decided he liked our site the most. He has made over 100 mods, all of which he will be adding to the downloads database as soon as he's ready to start. I hope you will all give Switch a warm welcome here.
Browse more Website pages