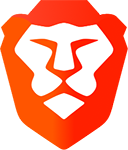 Want to browse the internet without ads, protect your privacy,
and
get paid for doing so?
Use
Brave Browser
.
By
Chris
|
13th Oct 2004 at 18:45 GMT in San Andreas
|
IGN and Gamespot have each posted one new screenshot. IGN shows Carl holding an M16 while Gamespot's shows the 'Welcome to Las Venturas' sign.
Links: IGN Screen, Gamespot Screen
Browse more Website pages