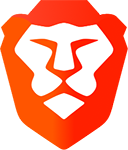 Want to browse the internet without ads, protect your privacy,
and
get paid for doing so?
Use
Brave Browser
.
By
Chris
|
14th Oct 2004 at 19:11 GMT in General
|
After analysing the poll I recently made a whopping 85% of you said you would like to see a picture of the week system. So I made one. Click here if you would like to submit your cool screenshot. Read the rules before submitting. Depending on the amount of submissions we receive it may be made into Picture of the Day but for now it will be for the entire week. Also it has been tested and seems to work fine but any problems just reply to this.
Browse more Website pages