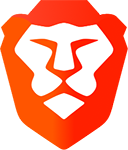 Want to browse the internet without ads, protect your privacy,
and
get paid for doing so?
Use
Brave Browser
.
By
Chris
|
16th Oct 2004 at 15:22 GMT in San Andreas
|
Inside Gamer Online are holding a contest where you can win a copy of San Andreas. You must be over 17 years old though and you must live in the USA or Canada to participate. Duplicate entries will be terminated.
Head over to the Contest page for a chance to win San Andreas.
If you don't live in North America then remember you can still buy the game from Amazon via our site. The links are on the left menu.
Browse more Website pages