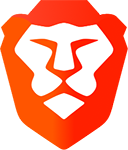 Want to browse the internet without ads, protect your privacy,
and
get paid for doing so?
Use
Brave Browser
.
By
Chris
|
17th Oct 2004 at 10:11 GMT in San Andreas
|
Gamespot have posted their weekend update with new information on the gangs in San Andreas, it tells us more about the research R* did on real gangs, the gangs wou will encounter and it also explains the importance of tatoos.
There are also 7 screenshots that they added yesterday, here are the links if you are interested.
Links: Thug Life, Screenshots
Browse more Website pages