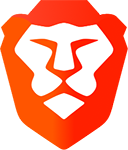 Want to browse the internet without ads, protect your privacy,
and
get paid for doing so?
Use
Brave Browser
.
By
Chris
|
25th Oct 2004 at 13:22 GMT in General
|
After almost 1 week of downtime we are finally back, we have now kindly been sponsored by GlookiHost and we have got most of our stuff back online, the things that aren't working right now are the downloads, well they work but the actual files aren't uploaded yet so no point trying to get them. There are also a lot of images not yet uploaded, hopefully everything will be fully restored later.
Browse more Website pages