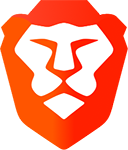 Want to browse the internet without ads, protect your privacy,
and
get paid for doing so?
Use
Brave Browser
.
By
Chris
|
25th Oct 2004 at 18:44 GMT in San Andreas
|
Take Two have confirmed in a press release today that Grand Theft Auto San Andreas has shipped to North American retailers for the official release of the game tomorrow.
Rockstar Games, the world-renowned publishing division of Take-Two Interactive Software, Inc. (NASDAQ: TTWO), is proud to announce that Grand Theft Auto: San Andreas has shipped to retail stores in North America. Developed by Rockstar North, Grand Theft Auto: San Andreas is available exclusively for the PlayStation®2 computer entertainment system. Grand Theft Auto: San Andreas will be in stores in Europe on October 29th, 2004.
Some retailers have told gamers they will be able to pick up a copy late Monday evening if they've pre-ordered. Those of us living in Europe are still going to have to wait until Friday to get our hands on a copy.
Those of you in America who still haven't ordered may want to think about buying from Amazon.com. Click here to buy San Andreas for .99
Browse more Website pages