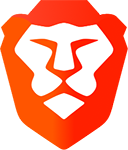 Want to browse the internet without ads, protect your privacy,
and
get paid for doing so?
Use
Brave Browser
.
By
Chris
|
28th Oct 2004 at 08:41 GMT in San Andreas
|
Gamespot have posted a lot of media and screenshots for you all to view, they probably contain spoilers for those of you who dont have the game yet.
I received mine through the post today, 1 day before release date
anyway here are the links:
Grand Theft Auto San Andreas Media, Grand Theft Auto San Andreas Screens
Browse more Website pages