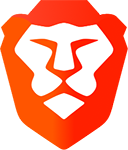 Want to browse the internet without ads, protect your privacy,
and
get paid for doing so?
Use
Brave Browser
.
By
Chris
|
29th Oct 2004 at 02:10 GMT in San Andreas
|
1Up.com have begun a mini survival guide feature with tips to help you out and make the game more fun.
Check it out here, we'll update you when part two is released.
UPDATE: Part two has been released now, it gives you tips on finances, racing, base jumping and more. You can check out the second part here
Browse more Website pages