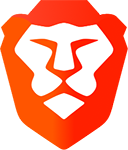 Want to browse the internet without ads, protect your privacy,
and
get paid for doing so?
Use
Brave Browser
.
By
Chris
|
29th Oct 2004 at 08:55 GMT in San Andreas
|
1Up have now released Part 3 of their mini survivial guide, this one focuses on flying, dating, beefing up CJ, wearinf nice colour combinations and much more. I'm sure there will be more parts to this guide soon.
Browse more Website pages