Some exciting news for you here folks, Rockstar have updated the official site with a countdown to the first trailer! The URL has changed to end in "IV", and an improved logo is now in place with the time underneath counting down to the 29th March at 11pm GMT (you can work out from this what time it will be for you).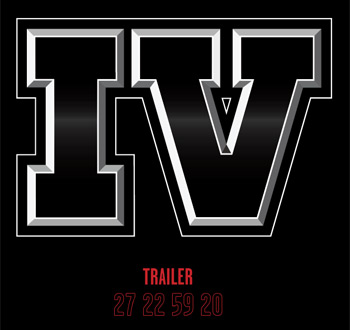 Could "IV" be something more significant than just '4'?
Check it out at http://www.rockstargames.com/IV and discuss this exciting news in our forums.