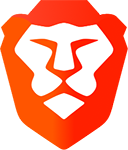 Want to browse the internet without ads, protect your privacy,
and
get paid for doing so?
Use
Brave Browser
.
By
Chris
|
3rd Mar 2007 at 01:19 GMT in Vice City Stories
|
With the current discussion of the upcoming GTAIV trailer overshadowing all other news at the moment, some of you may have forgotten that in the next week Vice City Stories will be released on PlayStation 2. Rockstar have recently released the official trailer for the game, and SPOnG seem to have an exclusive on it at the moment, hit the link below to check it out.
Browse more Website pages