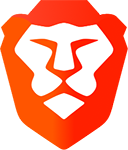 Want to browse the internet without ads, protect your privacy,
and
get paid for doing so?
Use
Brave Browser
.
By
Chris
|
6th Mar 2007 at 17:57 GMT in Vice City Stories
|
Vice City Stories has now been released to North American gamers, European gamers will have to wait an extra few days until the release this Friday March 9th. The PS2 version is a near identical copy to it's older PSP counterpart, minus the multiplayer features. It is retailing for just .99, a bargain for any GTA fan.
Check out the Vice City Stories section of our website for anything you need for the game, including cheats (same as the PSP version), a 100% check list, and a complete walkthrough. We'll be adding more content to the site over the next few days.
Browse more Website pages