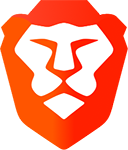 Want to browse the internet without ads, protect your privacy,
and
get paid for doing so?
Use
Brave Browser
.
By
Chris
|
7th Mar 2007 at 14:28 GMT in Vice City Stories
|
IGN have today given us their thoughts on Vice City Stories for PS2, they seem to pick up on the fact that many of the bugs which plagued the PSP version are still apparent, though there are a few technical improvements, namely the framerate and graphics. Having said that, the game doesn't really take advantage of the PS2's stronger hardware.
IGN's review seems to take quite a negative stance on the game, however it concludes with more positive points, which thankfully outweigh the drawbacks. They gave the game 7.5 out of 10. In addition to the review, IGN also posted about 12 in-game screenshots which you can view by clicking the links below.
Link: IGN Review, IGN Screenshots
Browse more Website pages