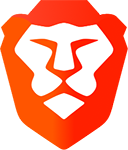 Want to browse the internet without ads, protect your privacy,
and
get paid for doing so?
Use
Brave Browser
.
By
Chris
|
7th Mar 2007 at 14:42 GMT in Vice City Stories
|
Rockstar have made a small update to the official VCS website, adding a new PlayStation 2 section to the screens page. Seven shots have been posted, 5 of which are new. You can check out our gallery for more screenshots of the game, or click the thumbnails below to see the full size images.
The official site still has no word regarding the release of the soundtrack on iTunes, it is beginning to look like this won't actually happen now. We'll report more on that if we get any updates though.
Browse more Website pages